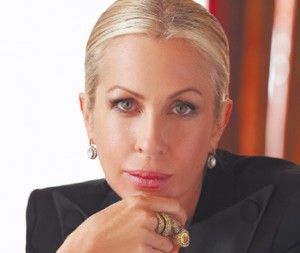 At the height of the dotcom bubble in 2000, almost anyone with a cheque book could put money into a hot new technology company. Few got out without losing their shirts.
But Carmen Busquets, a 46-year-old Venezuelan entrepreneur, managed to make a successful bet on an e-commerce venture, and has gone on to become one of the most important investors for fashion-related internet businesses.
An early backer of Net-A-Porter, she recently made an angel investment in ModaOperandi.com, which allows fashion obsessives to order straight from (and straight after) the runway.
Ms Busquets' investing style stands apart from more famous venture capital firms, which shower start-ups with tens of millions of dollars, bestowing young companies with colossal valuations. Instead, she doles out small investments as a company needs capital.
"Why give a million dollars to someone if they have not proved that they can make a million dollars?" she asks. "I learnt this from my father, who would never give us more money than we could make. If I maxed out a credit card, he would cut it." Read more »