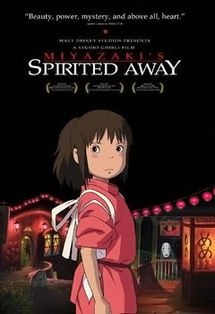 "Always with me" is the closing song of Spirited Away.
According to Wikipedia, the song was written and performed by Youmi Kimura, a composer and lyre-player from Osaka. The lyrics were written by Kimura's friend Wakako Kaku. The song was intended to be used for Rin the Chimney Painter, a different Miyazaki (by whom Spirited Away is directed and written) film which was never released. In the soundtrack of Spirited Away, Hayao Miyazaki explains how the song in fact inspired him to create Spirited Away.
Spirited Away (千と千尋の神隠し) is a 2001 Japanese animated fantasy-adventure film. When released, Spirited Away became the most successful film in Japanese history, grossing over $274 million worldwide, and receiving critical acclaim.
You may very familiar with this song. Here the score-sheet of Always with me is attached Read more »